It was a banner year for bad spies.
The ideal covert operation, a CIA man once said, remains secret "from conception to eternity." So too with the ideal spy. The true artists of espionage are those who are never detected or are detected too late to be harmed, humiliated, prosecuted or persecuted.
The most famous spies of 2018 honored the profession's standards mostly in the breach. These undercover operatives became household names, botched their operations, bungled their cover stories, and fell victim to law enforcement and partisan hacks alike.
6) Christopher Steele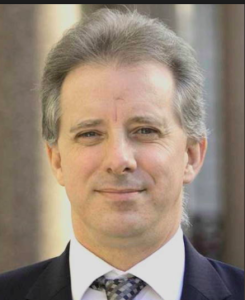 The former British intelligence officer now roams the world, dragging an adjectival chain, "largely unverified," that seems to be surgically attached to his name. Steele wrote the famous dossier on President Trump ties Russia that right-wing journalists content producers love to repeat is "largely unverified."
The hell of it for Steele is that key parts of the Steele dossier have been verified, even if much of it hasn't. But by venturing out of his MI6 office and into the world of "opposition research," Steele opened himself up to political demonization. The connection between his patron, Fusion GPS, and Hillary Clinton's campaign, gave ammunition to Trump that his supporters are still firing.
As a citizen of the world, Steele did the right thing by trying to warn U.S. officials that Trump might be compromised by the Russians. As a spy he blew his own cover.
5) Sergey Skripal
This former Russian intelligence agent has made a career of screwing up. Caught selling secrets to Spanish and British intelligence agencies in 2006, he earned a prison sentence and wrath of KGB intelligence officer turned president Vladmir Putin. In 2010, Skripal was released in a trade with the CIA and was allowed to emigrate to Salisbury, England.
Skripal's mistake was to remain in the service of MI6, giving briefings on the GRU to Western intelligence services. Word got back to Putin, a man with a long memory and a longer reach.
In March 2018, the Russian Main Intelligence Directorate (GRU) dispatched a couple of assassins to poison Skripal. They put a nerve agent on his door knob of his house. The only thing Skripal did right in 2018 was not grip that doorknob too tightly. He and his daughter survived the nerve agent attack. As a spy he wasn't good. He was lucky.
4) and 3) Alexander Mishkin and Anatoliy Chepiga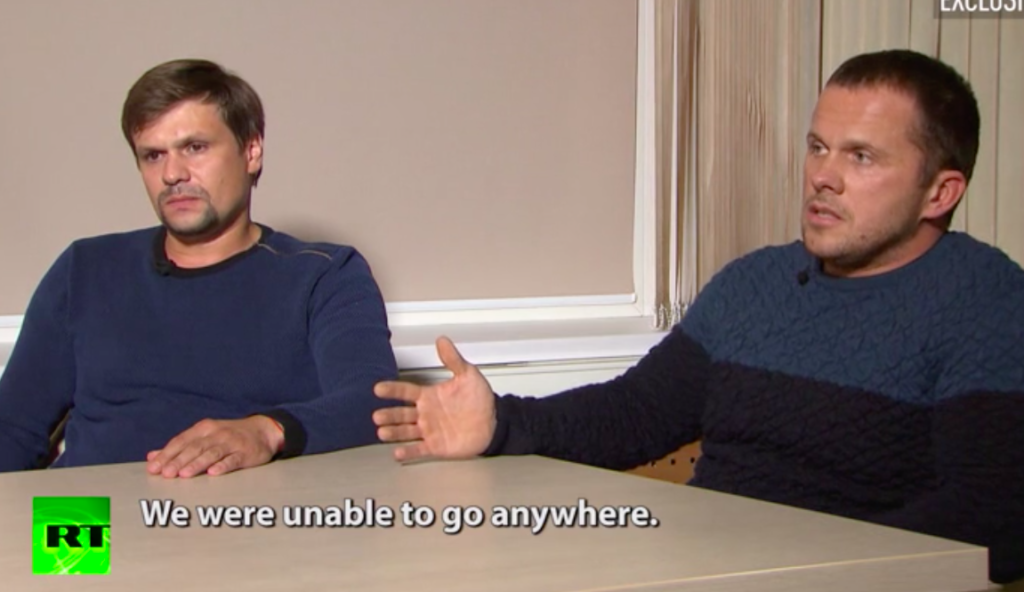 More hapless than Skripal were his would-be assassins, "Alexander Petrov" and "Ruslan Boshirov." Those were aliases for two officers from Russia's military intelligence service, the Main Intelligence Directorate, or GRU. In March, they traveled undercover to England with the mission of killing Skirpal. Not only did these clowns fail to dispatch the renegade spy to that great Siberia in the sky, their real names soon came to light.
After examining footage from Britain's ubiquitous closed circuit TV cameras, MI6 released photographs of the two suspects. The investigative site Bellingcat and a Russian site, The Insider, tapped the black market for databases in the Russian bureaucracy and got the scoop: the real names of the failed assassins were Alexander Mishkin and Anatoliy Chepiga.
Not only was their mission a failure and their cover blown. They compounded their predicament by responding to the whims of their master Vladimir Putin. The Russian president declared the two suspects were innocent Russian tourists and free to tell their story. The undynamic duo proceeded to give an interview on RT, Russia's version of Fox News, that exposed themselves all the more.
When the interviewer, RT's editor in chief, asked why the two men were traveling together, with the insinuation that they were gay, Petrov/Mishkin blurted out, "We came to you for protection. You're not interrogating us."
And why, millions of viewers asked themselves exactly did two innocent tourists need the protection of the Russian nation's most propagandistic network? Mishkin apparently forgot the TV cameras were on. Blowing your cover story in front of a national audience is a rare feat in the annals of espionage, but this numbskull achieved it.
Mishkin and Chepiga's only accomplishment in 2018 was to stay out of jail.
2) Maria Butina

The very low bar of staying out of the slammer may elude Marina Butina, perhaps the most famous Russian spy in Washington. Earlier this month, the former American University graduate student pleaded guilty to acting a Russian agent. She faces up to three years in jail, though she may get less when she is sentenced in 2019.
The gun-toting Butina was a less than discreet operative in America. She cut a wide swathe at the National Rifle Association and other conservative groups, snagging a Republican political operative along the way to serve as a boyfriend/collaborator. Her mission was to set up a meeting between Trump and her controller, Russian banker Alexander Torshin. It was supposed to happen in February 2017 but fell through at the last minute. Despite her impressive arsenal of weaponry, she lacked firepower in the end.
Now Butina may have to trade her Red Sparrow persona for an orange prison suit.
1) Ahmed al-Asiri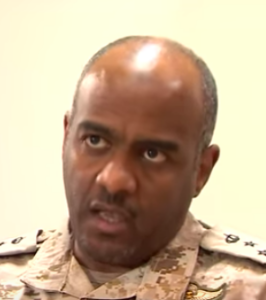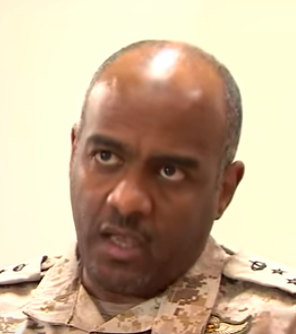 Gen. Ahmad al-Asiri started 2018 as deputy chief of the General Intelligence Presidency, the spy service of the Kingdom of Saudi Arabia. At year's end, he's in jail, facing the death penalty for his role in the assassination of journalist Jamal Khashoggi.
Asiri's downfall was not his tradecraft, but his choice of subordinates. Asiri was in charge of the 15-man "hit squad" that killed Khashoggi in the Saudi consulate in Istanbul, Turkey. Asiri reportedly ordered the men to bring Khashoggi back to Saudi Arabia, But his team bungled the job, and Khashoggi was killed on the spot, not kidnapped.
No one believes that Asiri would have or could have ordered the rendition of Khashoggi without the blessing of his boss, Crown Prince Mohammed bin Salman (MBS). And no one doubts that MBS (and President Trump) needs a scapegoat for Khashoggi's murder, and that Asiri will serve. A good spy should never have to contemplate a sword over his neck. Asiri does.
Coda
So if you think you had a bad year in 2018, think again. If espionage is your profession you did better than this hapless half-dozen. And if espionage is not your profession, well, you chose wisely.