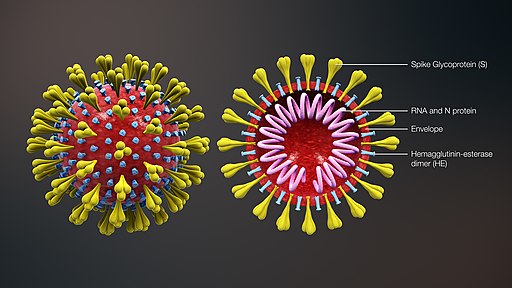 Sir Richard Dearlove cited an "important" new study by British and Norwegian researchers which he thinks could "shift the debate."

The researchers claim to have discovered clues suggesting key elements were "inserted" into the virus's genetic sequence and may not have evolved naturally —​ a prospect contested by almost every other scientist studying the virus's makeup, The Independent reported.
Several points to keep in mind.
Dearlove headed the British intelligence service during the run-up to the invasion of Iraq. He was responsible for a "sexed up" intelligence finding about Iraq's weapons of mass destruction–which turned out not to exist. In short, Dearlove has a record of fixing intelligence to policy objectives.
That doesn't mean he's wrong in this case. The virus did not originate in the Wuhan fish market, according to several researchers.
Also relevant: U.S. intelligence agencies have reportedly found no proof of the "accident" theory.
And: this study had been rejected by various journals and rewritten several times to remove accusatory claims about China. Caveat emptor.
And finally, listen to this conversation of virologists. They say there's " no credible evidence" that SARS-CoV-2 came from a lab. Conversation begins around 13:00
Source: Former MI6 spymaster points to Wuhan lab 'accident' – Asia Times