As the first anniversary of the disappearance of journalist Jamal Khashoggi approaches, the Saudi intelligence officers implicated in his violent death have yet to come trial. Saudi crown Prince Mohammed bin Salman (MBS) told CBS's "60 Minutes" he "takes responsibility" for Khashoggi's murder but denies authorizing it.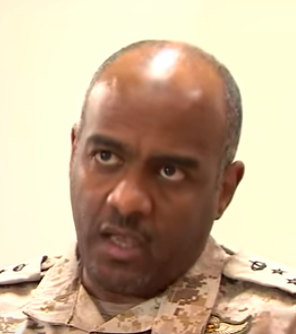 There is no dispute that officers of Saudi's General Intelligence Presidency (GIP) were involved in the killing and dismembering of Khashoggi in the Saudi consulate in Turkey last October. After global condemnation of the killing Saudi Arabia's King Salman ordered the formation of a ministerial committee, headed by MBS, to restructure the GIP.
One of the chief suspects is Ahmed al-Asiri, deputy chief of the intelligence service.
Al Jazeera summarizes what is known about the Saudi hit team.
According to Turkish intelligence officials, 15 Saudi intelligence operatives flew to Istanbul on two private jets hours before Khashoggi was killed.

Most of them worked in the Saudi military, security or intelligence services, including at the royal court. They included a forensic expert, Salah al-Tubaigy, who worked at the Saudi interior ministry's criminal evidence department. He is believed to be the one who dismembered Khashoggi's body.

The team also included Maher Abdelaziz Mutreb, a senior intelligence officer and MBS's bodyguard.

Following the killing, Moustafa al-Madani, another intelligence officer at the Royal Palace, donned Khashoggi's clothes and left through the back door of the consulate in an attempt to make it look like the journalist had walked out of the building.

Saudi authorities have also blamed two prominent officials – who were not part of the group that flew out to Istanbul – for the "rogue operation". The men are Saud al-Qahtani, royal adviser and MBS's right-hand man, and General Ahmed al-Asiri, Saudi Arabia's deputy intelligence chief.
Saudi authorities charged 11 unnamed suspects over Khashoggi's murder, including five who could face the death penalty on charges of "ordering and committing the crime".