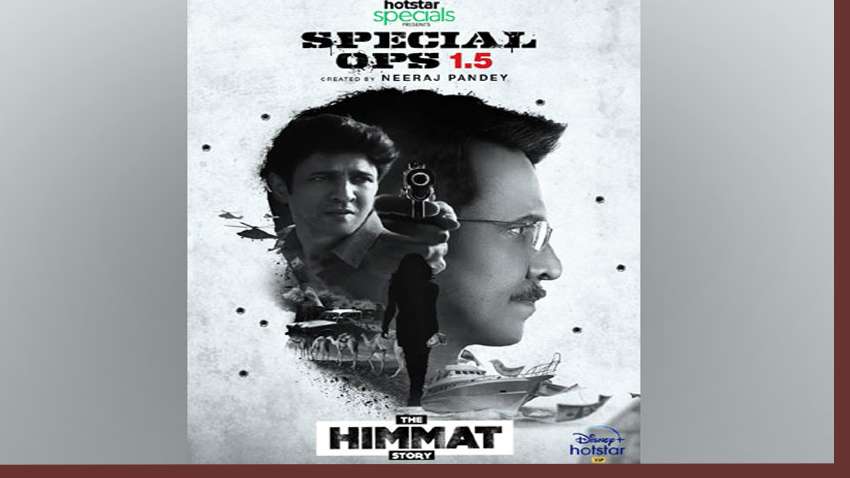 There are almost as many cable series about intelligence agencies as there are intelligence agencies.
There's "Pine Gap," which takes you inside the Five Eyes intelligence alliance. There's "Mossad 101" about Israel's famed intelligence service. And now there's "Special Ops" a streaming hit in India about the once-ignored Research & Analysis Wing.
But "Special Ops" has a twist: a mini season devoted to the back story of the lead character, a conflicted spy.
Filmmaker Neeraj Pandey decided to come up with an "in between" season of his popular web series "Special Ops" as he was keen to explore the back story of protagonist Himmat Singh despite it being a time-consuming and expensive process. The result is "Special Ops 1.5", a show with three episodes of 45 to 50 minutes to fill the gap between the first and the second season, which will arrive in 2022.

The 47-year-old director said he was one of the first artistes from Bollywood to foray into the digital space as he was always interested in exploring newer ways of storytelling. "I look at myself primarily as a storyteller. Once you have that belief, it becomes easier for you to determine how you want to tell your story. We lean towards newer things, newer ways of presenting our content."Whether we succeed or fail is immaterial, but we want to keep on pushing the envelope and I hope that this does not stop at any juncture of my career," Pandey told PTI.

"Special Ops", created and directed by Pandey, with Shivam Nair as co-director, featured Kay Kay Menon as Himmat Singh, a member of Research and Analysis Wing (RAW), who forms a team of five agents to track down the mastermind behind the terror attacks in India.

Pandey, who recently released the poster of the new season, said Menon was elated with the prospect of exploring the formative years of his character.The director said they had briefly explored the idea in the first episode of the series and it had turned out well, encouraging them to explore it further.

"It's time consuming and expensive… When the offer came to take the story forward, we felt that instead of doing that traditional template of season two, we should try and take a different route to the whole thing and create a universe where we get to know a lot more about protagonist Himmat Singh, something that would be tricky in a normal season format," he said.
Source: Want to push the envelope as a storyteller: Neeraj Pandey on his films, 'Special Ops' By Bedika | Zee Business