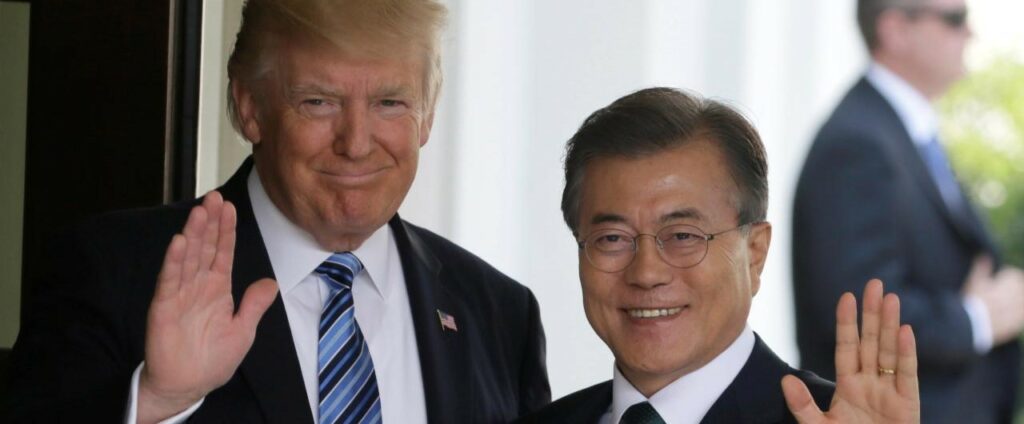 South Korean president Moon Jae-in has shuffled his security advisers in a bid to keep alive his campaign to formally end the Korean war and denuclearize the peninsula.
While Washington-centric pundits focus on the erratic diplomacy of President Trump and the brinksmanship of North Korea's Kim Jong-un, Moon is the most impressive of the three leaders. While dealing with two outsized egos, Moon has kept diplomacy focused on the idea of formally ending the Korean war (which actually ended in 1953) as the first step toward denuclearization.
The NIS has buttressed Moon's diplomacy. For example, the NIS has shot down unfounded rumors about Kim Jong-un's health.
With leaders as mercurial as Trump and Kim, there's no telling when negotiations might begin again. The United States may have a new president in a year. Moon's latest moves indicate he will continue to coax the North and the United States to the bargaining table.
He promoted Suh Hooh, the director of the National Intelligence Service (NIS), to be his national security adviser.
Moon's pick of Suh as his top security adviser is seen by some observers as heralding a shift in his approach in the tumultuous peace drive. Suh has expertise on the North Korea issue and reportedly has a relatively wide network of personal ties with officials in the communist neighbor.
The president picked former lawmaker Park Jie-won — to lead the NIS. Park was chief presidential secretary to late President Kim Dae-jung, who had a historic summit in 2000 with the North's then leader Kim Jong-il.
Source: New unification minister, spy agency chief and national security adviser nominated