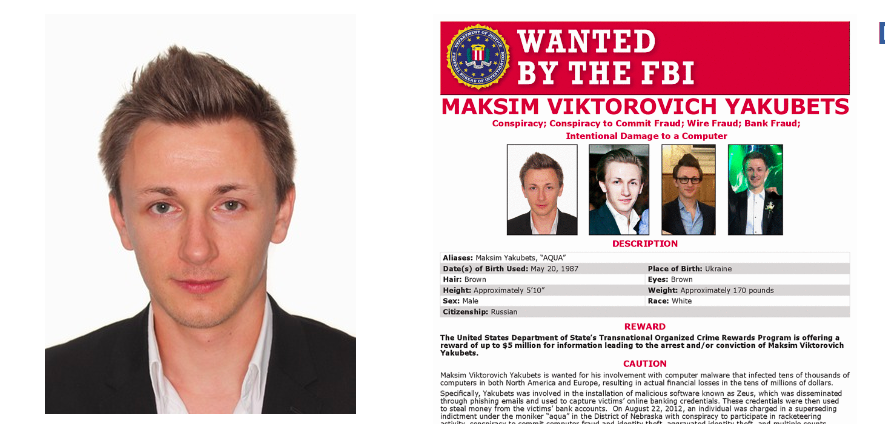 This story comes, not from Western intelligence agencies (which have a vested interest in elevating the threat of Russia) but from the independent Russian media, which has a vested interest in exposing how the country's opaque authoritarian regime functions.
Here investigative journalist Liliya Yapparova from Meduza explores the hacking collective known as Evil Corp and its founder, Maxim Yakubets, now wanted by the U.S. authorities with a bounty of $5 million on his head.
Meduza investigative journalist Liliya Yapparova discovered that Evil Corp's hackers belong to the families of high-ranking Russian state bureaucrats and security officials. She also learned more about the Russian intelligence community's close ties to Maxim Yakubets, whose arrest is now worth $5 million to the United States. And she illuminates the hacker's obsession with breaking speeding laws in their expensive sports cars.
Last December , the U.S. government formally indicted Yakubters and other alleged members of the Russian hacker group "Evil Corp." The U.S. government says these men are behind "the world's most egregious cyberattacks," causing hundreds of millions of dollars in damages to banks.
Yakubets benefits from personal connection to Federal Security Service (FSB), Russia's equivalent of the FBI.
Maxim Yakubets's apartment in Moscow was first searched by Russian law enforcement on November 24, 2010. He was home at the time, as was his first wife. They hadn't been hard to find: Yakubets used the same email address for his hacking work that he used to get a stroller for their one-year-old son delivered to his address. While the information unearthed during the search was passed on to the American government, Russian officials did not take the criminal case against Yakubets any further.

Multiple sources told Meduza that what happened next was extremely predictable. One FSB veteran whose job involved wrangling hackers said, "If it turns out during the first encounter that they're just cold, then thos folks don't live long. The rest start to collaborate."
The collaboration became personal in 2016 when Yakubets married the daughter of former FSB agent Eduoard Bendersky.
"He's a former agent but a very influential one to this day, very influential. He has loads of businesses and loads of oil. And his own PMC [private military company] in the Middle East," said an acquaintance of Bendersky's who also formerly served in the FSB. To Russian journalists and the public, Bendersky is also known for the extensive influence he has attained through his leading role in Russia's sport hunting lobby.
But Meduza says Yakubets' family connection might not be enough to protect him.
An FSB veteran who maintains close ties with the agency told Meduza that the FSB's K Division, which handles financial crimes, has begun to target Evil Corp despite its government connections. The former agent said the K Division has been searching for a case that will allow it to breed a new general, and Evil Corp fits the bill: In addition to stealing foreign funds, the group has been accused of legalizing stolen money and finding ways to exchange it for cash.
So perhaps both the Russian and U.S. governments Yakubets is a proverbial high value target.
Source: The FSB's personal hackers How Evil Corp, the world's most powerful hacking collective, takes advantage of its deep family ties in the Russian intelligence community — Meduza