President Trump's "fire and fury" rhetoric no longer drives the news cycle. Nor does the pomp and circumstance of his Singapore summit with North Kore's Kim Jong Un. The most recent denuclearization talks between the United States, North Korea, and South Korea were cancelled earlier this month.
All the while, the U.S. and South Korean intelligence agencies have been busy.
Andrew Kim, chief of the CIA's Korea Mission Center, made an unannounced trip to Seoul earlier this month.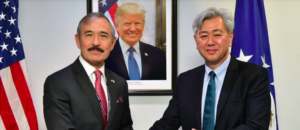 According to the progressive South Korea daily, Hankyoreh, Kim:
"reportedly paid an unannounced visit to South Korea from Nov. 14 to 17 and made contact with North Korean officials at Panmunjom during his trip. Kim reportedly also met with a wide range of officials from the South Korean government, including NIS agents. A close associate of Pompeo, Kim has not only accompanied Pompeo on his four trips to North Korea but was also deeply involved in preparations for the North Korea-US Singapore summit on June 12. "
The Response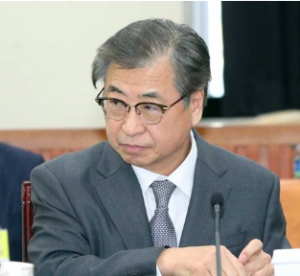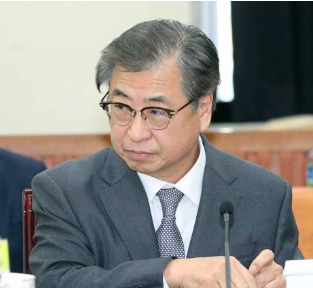 Last Thursday, Suh Hoon, director of South Korea's National Intelligence Service (NIS), predicted another inter-Korean summit is in the making. The NIS chief made the comment during a close-door meeting of the National Assembly's Intelligence Committee, according to Yonhap news agency.
What U.S. coverage of the Korea talks tends to miss is how South Korea's position in the talks differs from the Trump administration. The U.S. government, whatever its intentions in talking to North Korea, is inevitably invested in the militarized status quo that has prevailed on the Korean peninsula since 1953. South Korea is seeking to escape that status quo.
The NIS is key to South Korea's desire to keep the talks on track. When the New York Times published an alarmist account of North Korea's "deceptive" nuclear activity, it was the NIS who issued the corrective statement. The activity was known to the NIS and not prohibited by any U.S.-North Korea agreement.