Imagine if the DNC email hack of 2016 was combined with the hacking of former President Bush, the hacking of all members of Congress except for the Freedom Caucus, and the hacking of, say, investigative reporter Seymour Hersh, and comedian Chris Rock.
That's is the unfolding spectacle now gripping Germany.
From Bild, a leading newsweekly
After the huge hacker attack on politicians, celebrities and and individuals, the German government calls the cyber-alarm. Mobile phone numbers, e-mail addresses, private photos – almost 1,000 politicians, celebrities and journalists were victims of the largest data leak in German history.
Multiple German intelligence services are investigating, including the Federal Intelligence Service (BND).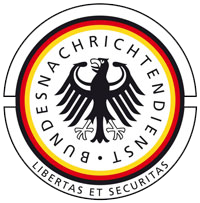 With long memories of the Nazi and Stasi abuses of power, Germans have stronger privacy protections than Americans. Massive violation of those laws will likely have massive political repercussions.
Justice Minister Katarina Barley has already called it a "grave attack" on the country's democracy.
Who will benefit?
According to the New York Times, the only German politicians not exposed belong to the far right.
The breach appeared to target lawmakers from every major political party but one: the far-right Alternative for Germany, or AfD. Personal information from artists and journalists with leftist political leanings was also published.