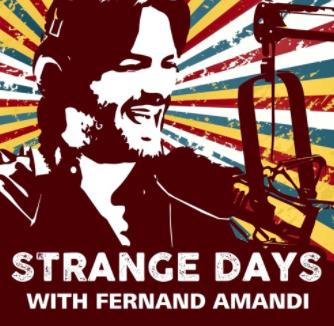 Frank Figliuzzi, former FBI deputy director for counterintelligence, looks ahead to the 2020 president election and sees chaos coming. The convergence of Trump, COVID, and William Barr, and is dangerous. "Things will get bad before they get better," he tells Strange Days host Fernand Amandi.
Figliuzzi's fears echo those of Mark Medish and Joel McCleary's warning about the looming crisis of emergency powers. American democracy is in the hands of dangerous men.
All three authors have extensive experience in national security politics and policy. They know what they're talking about
Give a listen here. And if you want to know more, subscribe to Strange Days here.
"There's crime being committed," Figliuzzi says.