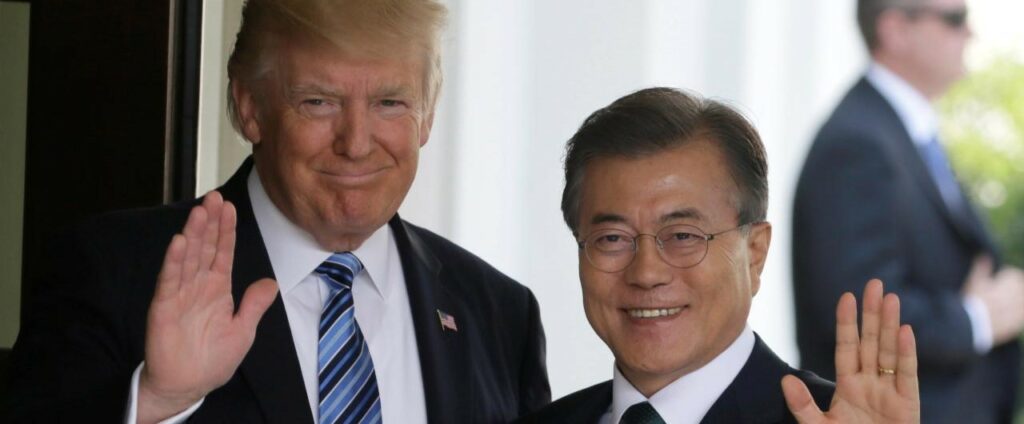 South Korean president Moon Jae-in will visit President Trump in the White House today, the latest step on his long and winding and still unfinished journey toward the goal on which he has bet his presidency: denuclearization and disarmament on the Korean peninsula.
As I've said before, parochial Americans, obsessed with the North Korean dictator Kim Jong-un and their own mercurial leader, Donald Trump, have failed to appreciate the South Korean president who is much more admirable than both of them.
That may be changing with a new article published The National Interest, a Washington foreign policy journal that depicts Moon as a "miracle" worker.
"Miracle" may be premature. Moon has powerful enemies lurking in Washington, namely Trump's national security adviser John Bolton, who is seeking to control U.S. policy. But it is indisputable that Moon has taken on the mind bending task of coaxing these two inexperienced (and personally weird) leaders into a historic peace agreement. And he's made more progress than anyone might have expected.
Moon's mission in Washington this week, according to authors Harry Kazianias and Daniel DePetris.
It will be important for Moon to know if Bolton is truly just the voice of an administration trying to project an image of strength, or whether he is truly the man driving the administration's negotiation strategy.
Moon will need to ask some hard questions, they say.
He must know if Washington is truly serious about offering absolutely zero sanctions relief until full denuclearization—something that could take a decade or more to achieve—or if there is some middle ground that could be found. We would suspect that most in the administration—besides John Bolton—would be open to at least a small compromise on this issue.
And he will need to craft a compromise solution that can restart the talks that failed in Hanoi in February. He, not Trump, not Kim, is the key to peace on the Korean peninsula.