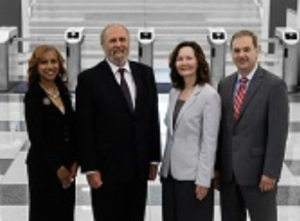 CIA director Gina Haspel's appointment of Andrew Makridis as the agency's Chief Operating Officer last month reminded me of the remarkable role of Greek-Americans in the clandestine service.
Ever since Tom Karamessines served as the agency's first station chief in Athens in the late 1940s, Greek-Americans have served in leadership positions in numbers that seem disproportionate. This, I admit, is not a scientific conclusion but rather an impression based on my knowledge of CIA history and what I learned in researching two books about the agency.
Some examples of Greek-Americans at the CIA.
Nick Natsios followed Karamessines as chief of the Athens station in the 1950s and went to run CIA stations in Vietnam, France, and South Korea.
George Kalaris, former station chief in Brazil and Indonesia, succeeded the legendary James Angleton as chief of Counterintelligence Staff in 1975.
Mickey Kappes served in Miami station in the 1960s would go on to long career in the agency. Stephen Kappes (no relation as far I know) served as deputy director from 2006 to 2010.
Undercover officer John Kiriakou, convicted of leaking information about the CIA's torture program, is Greek-American.
So is George Tenet, CIA director under Presidents Clinton and Bush.
So is John Negroponte, the former Director of National Intelligence.
I would venture to say that the Greek-American cohort at CIA is larger than that other demographically larger ethnic groups such as African-American and Jewish-Americans. If this is true, I don't have an explanation of why.
The Makridis story was picked up by the National Herald, the Greek daily of New York City and the California-based Greek Reporter