The German counterintelligence service, the Federal Office for the Protection of the Constitution (BfV), has accused the Turkish intelligence agency, MIT, of developing an app used to report on Turkish expats living in Germany.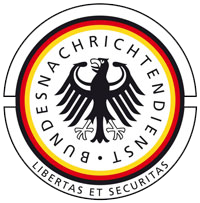 The mobile app is designed to encourage "loyal" Turkish expats to inform on Turks living in Germany who sympathize with the Kurdistan's Worker Party (PKK) or the controversial cleric Fethullah Gulen, according to the Al-Araby news site.
The annual report of the BfV, charges that Turkish civic and religious groups such as the Union of International Democrats and the Turkish-Islamic Union for Religious Affairs also collaborate with the Erdogan government in Ankara to collect intelligence on Turkish expats in Germany who criticize Erdogan.
This discovery by German counterintelligence demonstrates yet again that the Turkish government has developed even more invasive ways to control their citizens while outside of Turkey, leading to their arrest, imprisonment and interrogation as soon as they set foot in Turkey again.
Source:https://www.alaraby.co.uk/english/news/2019/6/10/turkey-develops-app-to-enable-reporting-on-government-critics