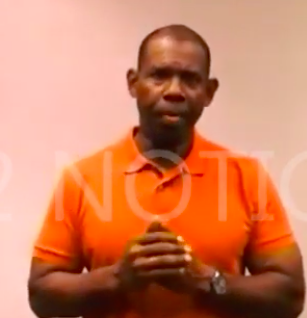 The defection of Manuel Ricardo Cristopher Figuera, the chief of the Venezuelan intelligence service, was key to a U.S.-backed plan to oust President Nicholas Maduro in April. But the coup failed and Figuera fled into exile in Columbia where he talked with Washington Post reporter Anthony Faiola.
Faiola's story provides new details about how the U.S. officials, including a senior NSC official, plotted to oust Maduro with a combination of bribery and sanctions relief, only to see their scheme fall apart when two of Figuera's senior colleagues in the Maduro government backed out.
As the chief of SEBIN, the country's powerful intelligence service, Figuera faced U.S. sanctions while growing dissatisfied with Maduro's government, which he said was dominated by Cuban advisers.
"I never saw the country's situation and the government's corruption as closely as I did during my last six months," he said. "I quickly realized that Maduro is the head of a criminal enterprise, with his own family involved."
Hoping to spark a transition to a new government, Figuera instead played a leading role in a debacle that enabled Maduro to claim victory over a "deranged" coup attempt.

What Went Wrong
According to the Post story, the uprising combined two different plots organized by Venezuelans, in concert with U.S. officials including Mauricio Claver-Carone, the U.S. National Security Council's director for Latin American policy.
In one plot, U.S. officials encouraged Venezuelans close to the country's supreme court chief justice, Maikel Moreno, to issue a ruling reinstating the opposition-controlled National Assembly, which was dissolved by Maduro in August 2017. The Assembly, which had already named Juan Guaido as president, would then be recognized by Defense Minister Vladimir Padrino, and Maduro would be forced out.
In the second plot, Cesar Omaña, described as "a 39-year-old Venezuelan physician, businessman and adventurer," approached Figuera with the idea of breaking with Maduro. Figuera started meeting with Leopoldo Lopez, opposition leader and mentor to Guaido, who was living under house arrest, guarded by SEBIN agents.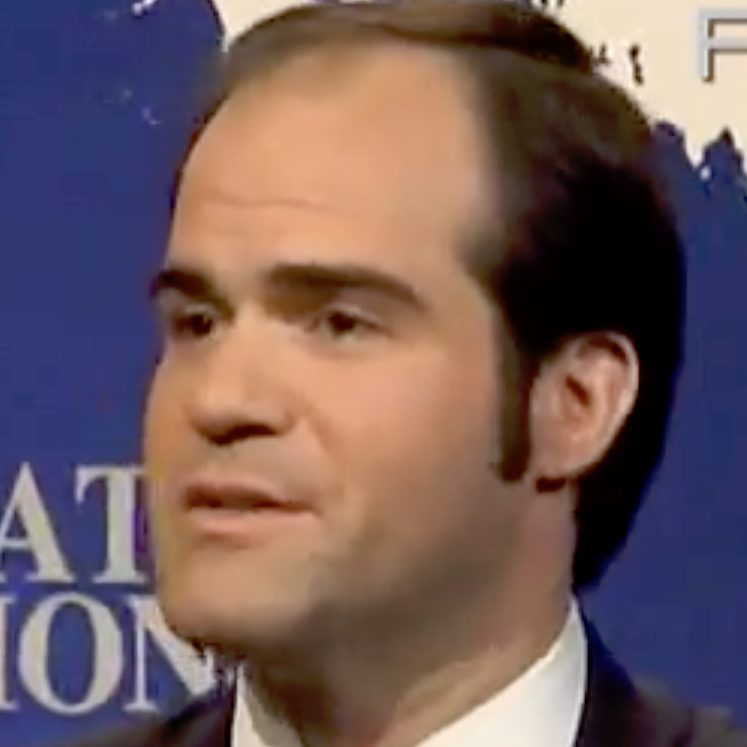 The Post story presents the claims of unnamed U.S. officials that these machinations were "homegrown," meaning led by Venezuelans. But the story also notes that the Trump administration officials, including Claver Carone, "offered regular advice on steps forward" and many of the discussions took place on U.S. soil.
According to Figuera, the plotters were all given code names. Figuera, an Afro-Venezuelan, was the Black Panther. Omaña was Superman. Mauricio Claver-Carone, was Comeniños — the Child Eater.
Huge bribes were also discussed, according to Figuera.
Moreno would be allowed to stay on as chief justice in a transitional government. But people involved in the talks say Moreno also demanded tens of millions of dollars, to secure votes on the court and provide a safety net for himself. Figuera said he intercepted conversations on WhatsApp indicating that the total pool of cash demanded by Moreno had topped $100 million.
One of the businessmen involved in the alleged offer said U.S. officials were told about it. He said the Americans didn't endorse the idea, but they didn't object. Other unnamed officials U.S. officials said they didn't learn about the bribes until after the plot failed.
As May 1 approached, Figuera sensed his fellow plotters were getting cold feet. During an April 23 meeting at Moreno's Caracas mansion, he thought the chief justice seemed hesitant. Moreno suggested that he, rather than Guaidó, become president, according to several people who were present and who spoke to Faiola.
On April 27, Figuera says he met with Moreno and Padrino at Padrino's home. "They kept looking at each other nervously," he recalled.
Two days later, he says he heard that Maduro's colectivos, bands of violent supporters, were preparing to assault an anti-government May Day protest that could result in a "bloodbath." Figuera says he was the one who accelerated the time­table of the uprising.
He told defense minister Padrino the uprising would take place on April 30, not May 1.
"Are you crazy?" Padrino responded, in Figuera's telling. "What about the [Supreme Court] ruling? How are you going to do it?"
Guaido and Lopez appeared in public and called for the people to take to the streets, which did not happen. Padrino and Moreno did nothing , and the uprising fizzled. Lopez fled to the Spanish Embassy. Figuera fled to Colombia.
Moreno, Padrino and other Maduro loyalists have said publicly that they had no part in the plot. Two days after the uprising failed, Padrino appeared with Maduro and suggested that he had refused the opposition's overtures.
According to Figuera, he had. The "homegrown" Venzuelan plots, nurtured by Washington officials, had come to naught.
Source: Maduro's ex-spy chief Figuera lands in U.S. with allegations against Venezuelan government – The Washington Post