The U.S. government imposes economic sanctions is to punish perceived enemies of the United States. Washington also removes those sanctions to lure those enemies to embrace the United States.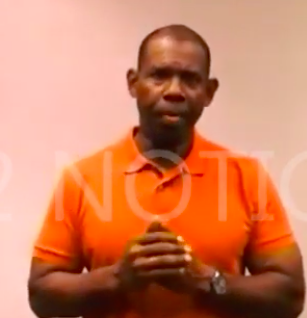 Case in point: Manuel Christopher Figuera, former director general of the Venezuelan intelligence service, known as SEBIN. According to the Washington Post, Figuera played a central role in the private negotiations among senior Venezuelan officials that preceded the failed April 29 uprising against President Nicholas Maduro.
Christopher Figuera was both notorious and desirable for U.S. officials pursuing a policy of regime change.
In February Christopher Figuera was sanctioned by the U.S. Treasury Department. According to an official of the Venezuelan opposition party quoted by the Justice Department., Figuera oversaw "mass torture, mass human rights violations, and mass persecution against those who want democratic change in Venezuela."
On April 30, Figura broke with the government of President Nicholas Maduro and joined the failed uprising of opposition leader Juan Guaido,
(Guaido, president of the democratically elected National Assembly, is recognized as interim president by the United States, the Organization of American States, and 50 nations. Maduro government is recognized by the United Nations and approximately 100 other nations including Russia, China, and Mexico. )
In a video released on Twitter, Christopher said that he broke with Maduro in an effort to end the sanctions imposed by the Trump administration.
"I believe and I am sure that we deserve a better country and we must all work for the reconstruction and reordering of the State, for our children, for our grandchildren, for those who have to come, for our country and forever," he said.
WATCH: Christopher Figuera's speech.
A few days later, Secretary of State Mike Pompeo, the former CIA director, all but admitted the U.S. had sought to purchase the loyalty of the Venezuelan officers. When a Univision reporter asked "if the U.S. was offering money in exchange for defection," Pompeop replied, "we never talk about the activities we're in engaged in."
On May 7 Vice President Mike Pence encouraged other Venezuelans to follow Christopher Figuera's example. On May 10, the Treasury Department removed the sanctions on Figuera.
The same day Maduro claimed Christopher Figuera was working for the CIA.
De-sanctioning is intended to lure other Venezuelan officials to break with the government, according to the Treasury Department.
The United States continues to make clear that the removal of sanctions is available for persons designated under E.O. 13692 or E.O. 13850, both as amended, who take concrete and meaningful actions to restore democratic order, refuse to take part in human rights abuses, speak out against abuses committed by the illegitimate Maduro regime, or combat corruption in Venezuela.
So far no senior figures have followed Christohpher Figuera's example. Maduro replaced Christopher Figuera with his predecessor Gustavo Gonzalez Lopez. U.S. sanctions on Gonzalez Lopez remain in effect.
WATCH: Maduro's Speech
Source: Treasury Identifies the Venezuelan Defense and Security Sector as Subject to Sanctions and Further Targets Venezuelan Oil Moving to Cuba | U.S. Department of the Treasury