Israel's Mossad, one of the world's most effective intelligence services, faces the embarrassment of the ultimate low-tech hack.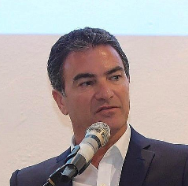 A website, allegedly operating from Lebanon and attempting to lure visitors to collect their data, published personal details and pictures of the home and family of Mossad chief Yossi Cohen, Hadashot TV reported Thursday.
Middle East news sites recently reported that Cohen visited several Arab intelligence chiefs as part of Israel's efforts to cultivate allies for a confrontational stance toward Iran.
That stance has been undermined by President Trump's decision to withdraw U.S. troops from eastern Syria.
Source: Mossad chief's personal information revealed online — report | The Times of Israel